UP online Registration 2023-2024
UP online Registration 2023-2024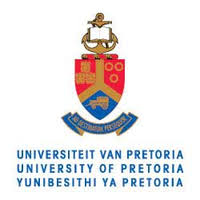 Applications open on 1 May and close on 31 August 2023 for admission in 2023.
UP REGISTRATION GUIDELINES AND PORTAL
Log in to UP Student Portal, click on the UP Student Centre link and check for holds in the right column of the student centre. If there are any holds, students will not be able to register.
irst-year students, who are not sure about their curriculum, need to register for core modules only. Elective modules can be added after attending the orientation programme and curriculum advice.
First years with fixed curricula can register their modules as they appear on the registration page.
Current students are to register fully online from 4 January 2021. There is no fixed registration schedule for these students.
The university offers courses in the following faculties:
Economic and Management Sciences
Education
Engineering, Built Environment and Information Technology
Health Sciences
Humanities
Law
Natural and Agricultural Sciences
Theology and Religion
Veterinary Science
 Information on student access cards
Students need to register first before they can be issued with a student card.
The first year students of 2022 need to have their student cards issued.
The senior student with a student card do not need to have their card replaced, online registration will activate their card to start working.
Only students with valid student cards will be able to enter UP campuses.
Your student card will be issued at the registration centre Hillcrest Campus hall4.
Present your proof of registration in order to obtain a student card. This proof of registration document is emailed to you upon registration and can also be accessed on the UP Portal (UP Student Centre). The Cards Division will accept an electronic version on your smart phone, tablet or laptop.
A student card will not be issued without proof of identification (ID, passport or driver's license).
The first student card is issued free of charge. In the event of loss or damage, you may apply for a duplicate card at the Student Service Centre at the applicable fee.
Lost, stolen or damaged student cards will not be issued without proof of identification (ID, passport or driver's license).
Student cards provide access to the campus and various computer facilities and buildings on campus. Keep your student card with you at all times. The student card must be presented upon request and during examinations and tests
OTHER RELATED
University of Cape Town Online Application
University of Fort Hare Online Application
University of the Free State Online Application
visit the official site of UP for more information