UP online Application Status 2023-2024
UP online Application Status 2023-2024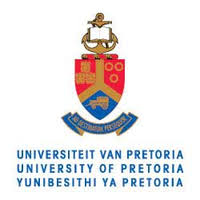 How to check on your University of Pretoria application
UP application status: How to check on your University of Pretoria application
Then you apply to study at University of Pretoria (UP), you can usually expect response few days after the application closing date. However, if you still haven't heard back from the University of Pretoria (UP) it might be time to take things into your own hands. It's not a difficult process, but to make things even easier, we've provided you with the below link which you can click to access.
Step 1:
Step 2:
Enter you username, password and click Submit button
Application status
Click here  for a step-by-step guide on how to set up your MyTUKS Login (UP Portal) password.
Click here  for a step-by-step guide on how to access the Student Centre and track your application.
Acceptance of admission
If you have been admitted conditionally or unconditionally, please visit the MyTUKS Login(UP Portal)'Student Centre' to accept or decline the place that has been allocated to you.
If you want to enquire about the following, please email ssc@up.ac.za or call 012 420 3111:
You did not receive a confirmation letter.
Your status indicates "awaiting results" despite the fact that you have already submitted your results as requested on your application form.
You want to change your study programme.
Important:
Always state your name, surname, student number, ID number and contact number in your email and give an outline of your enquiry.
Check the correctness of your personal information as well as the status of your application on the MyTUKS Login (UP Portal) regularly.
OTHER RELATED
University of Cape Town Online Application
University of Fort Hare Online Application
University of the Free State Online Application
visit the official site of UP for more information