University of Venda Online Application 2023-2024
University of Venda Online Application 2023-2024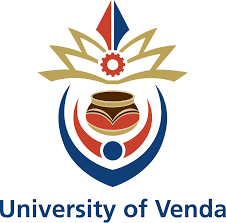 The University of Venda UNIVEN Online Application window for admission into undergraduate qualifications (higher certificates, advanced certificates, diplomas, advanced diplomas & degrees), Honors degrees & postgraduate diplomas, and Master's & doctoral qualifications for the current academic year is now open.
If you are an aspirant seeking admission to undergraduate or postgraduate programmes at the University of Venda UNIVEN you must apply for admission Via the University of Venda online application page.
The application window is open for; First-time University of Venda applicants, University of Venda students changing to a new qualification and/or specialization Applicants who previously applied for admission and were not offered a space or who were offered a space, accepted the offer and did not register and students completing a higher certificate or any other programme and who wish to continue with further undergraduate studies.
Applications open on 1 May and close on 31 August 2023 for admission in 2023.
STEPS ON ONLINE PAYMENT PROCESS
Step 1: Amount to be paid: R100-00
Step 2: Click on the option which says "pay by credit card" for payment by credit or debit card.
Step 3: Enter the following credit/debit card details
Card Number
Card Holder Name
Expiry date: Months and Year
CVV Numbers: the last three digits at the back of the card
Step 4: Click on PAY NOW
Step 5: You will get a screen which says, "Authentication is required for the purchase".  From this screen there will be a message saying:
To proceed with your purchase, please submit the One Time Password (OTP) that has been sent to your cellphone.
Enter the One Time Password (OTP) on the space provided and click NEXT
Step 6:  You will get a screen with the following message:  Successful E Payment, press exit. You will immediately receive a payment receipt notification from the Univen support via email address you provided stated as follows "Thank you we have received your application fee″. You can return to the Online application web page and continue your application".
Other important Notes: Online payment will accept payment for prospective students who will pay using credit and or debit card with CVV number at the back of the card. Any card without CVV will not be accepted.
HOW TO APPLY
The following information is crucial for the successful completion of an online application process
• Only South African undergraduate applicants are to apply on online application wizard
• To apply online, you should be having a South African Identify number, Cell phone number, email address, and credit / debit card with cv number to pay R100 application fee online.
• During online application process, you may save and return at a later stage to resume the application process.
• Applicant will be required to create a pin consisting of 5 digits
• Scan and upload a copy of I.D. document or passport, Grade 11 report or statement of grade 12 results or copy of Matric Certificate
• Complete your application by pressing 'submit 'button
• You will then get a student number
How to Apply for admission at UNIVEN University of Venda – Apply online at UNIVEN University of Venda for 2023/2024
University of Venda UNIVEN Online Application process can be a little bit challenging especially If you are a new applicant, below you will find a full guide about how to apply for 2023 academic year admission at the University of Venda;
Step #1: Visit the University of Venda website and click on the Admission > Apply for Admission (UNIVEN Online Application) link for undergraduate students or postgraduate applicants, from there you will be able to make your selection and proceed to the Registration, Application, and document uploading stage. Here is the link to the University of Venda Online application System 
Step #2: University of Venda UNIVEN Online Registration; after clicking the link on step one above, it will direct you to the University of Venda Online application System form where you should fill in all the required information,  If you are a First-time applicant then you need to get registered first, First-time applicants are applicants that have not used the University of Venda online application system before and have no accounts to enable them to log in to the system using their username and passwords. The information needed during the registration stage includes your name, email, password, type of programme you are applying for, and your qualification mode.
Step #3: Upload supporting documents; Everyone applying for a new qualification must submit the required documents (all first-time applicants and University of Venda students starting a new qualification). The due date for uploading the required documents is the closing date for applications. No documents submitted after the closing date for applications will be accepted. The University of Venda does not provide scanners or electronic devices. Please ensure that your documents are scanned and uploaded to an electronic device before starting the UNIVEN Online Application process.
Step #4: UNIVEN Application fee payments: Pay the application fee once you've received a student number from the University of Venda. Use the student number you receive from the University of Venda and the application fee reference number (i.e. STUDENT NUMBER 5370810030). Your application will only be accepted and processed once the fee has been paid. Be advised that this is a non-refundable fee.
Step #6: Submit your completed UNIVEN Online Application: To complete the application; the applicant is required to complete all steps from Home to Submit your application.
Useful link from University of Venda
University of Venda online Registration
University of Venda online Application Status
University of Venda online Courses
How to Apply University of Venda online
University of Venda online application dates
University of Venda online registration dates
How to register University of Venda Online
University of Venda online Prospectus
University of Venda Online application fee
University of Venda Online application requirements
University of Venda Application form
OTHER RELATED
North-West University Online Application
University of Pretoria Online Application
Rhodes University Online Application
University of Stellenbosch Online Application