Study Trust Bursary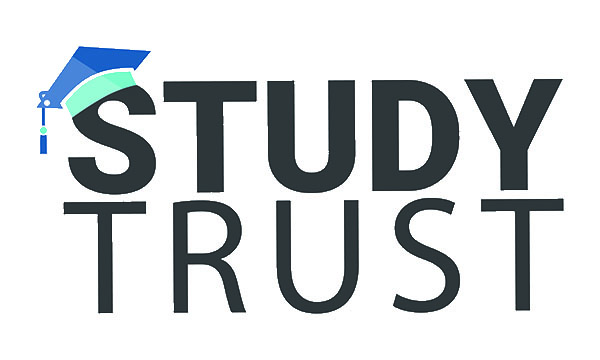 Study Trust Bursary 2023-2024
About Study Trust Bursary
Founded in 1974, StudyTrust is a non-profit educational organization that helps students find learning opportunities. The company manages grants and scholarships from several large companies and provides guidance to assist college students in their academic and personal development.
StudyTrust offers 3 types of scholarship programs, sponsored by various top South African companies and international companies:
1) Offers scholarships for Matric students who wish to study for diploma degrees in any field of study.
2) Scholarships are awarded to Matric students who intend to study for a bachelor's degree in any field of research.
3) Ongoing undergraduate student scholarships in the following fields:
Accounting
Auditing
Economics
Finance
Business Management Studies
Mathematics
Statistics
Actuarial Science
Computer Science
Information Technology
Hospitality, Leisure, Recreation and Tourism
Aeronautical Engineering
Chemical Engineering
Civil Engineering
Electrical Engineering
Electronic Engineering
Industrial Engineering
Mechanical Engineering
Mining Engineering
Manufacturing Engineering
The scholarship will cover the following expenses (in 3 scholarship programs): tuition, designated books, study materials, accommodation or equivalent private accommodation, meals, living allowance, transportation and personal computer.
Students will also receive the following benefits: personal attention, mentoring programs, and becoming part of an aspiring community.
ELIGIBILITY REQUIREMENTS
Applicants must satisfy the following minimum entry criteria before applying (please note that failure to satisfy all the requirements will lead to your application not being considered):
Matric students intending to study towards a diploma:
South African citizen
Currently in Matric OR completed Matric
Strong academic potential
Intend on studying full time towards a diploma qualification
Intend on studying at a recognised public University within South Africa
Achieved a minimum overall average of 50% in Matric
Achieved a minimum result of 60% for English HL OR 70% for English FAL in Matric
Achieved a minimum result of 70% for Mathematics (not Mathematical Literacy) in Matric
Participated in school-based programmes (Kutlwanong Pro-maths, Living Maths, Coding initiatives, TRAC, Protec, etc.)
Matric students intending to study towards a degree:
South African citizen
Currently in Matric OR completed Matric
Strong academic potential
Intend on studying full time towards a degree qualification
Intend on studying at a recognised public University within South Africa
Achieved a minimum overall average of 60% in Matric
Achieved a minimum result of 60% for English HL OR 70% for English FAL in Matric
Achieved a minimum result of 70% for Mathematics (not Mathematical Literacy) in Matric
Participated in school-based programmes (Kutlwanong Pro-maths, Living Maths, Coding initiatives, TRAC, Protec, etc.)
2nd and 3rd year tertiary students:
South African citizen
Completed Matric
Strong academic potential
Studying full time within one of the aforementioned fields of study
Studying at a recognized tertiary institute within South Africa
In your 2nd or 3rd year of undergraduate studies
Achieved a minimum overall average of 55%
Participating in committees and outreach projects
Leadership skills
Proven financial need
HOW TO APPLY FOR THE BURSARY
Applications must be done online at:
Matric students intending to study towards a diploma: https://leap.ly/opportunities/316
Matric students intending to study towards a degree: https://leap.ly/opportunities/262
2nd and 3rd year students: https://leap.ly/opportunities/264
You will be required to Register an account before you can Login and apply.
Submit clear copies of the following supporting documentation along with your completed application form (the submission of these documents is compulsory – if any items are missing, your application be disregarded):
Matric students (intending to study towards a diploma/ degree):
ID document (certified copy)
Matric latest results, if currently in Matric (certified copy)
Matric certificate, if completed Matric and currently on a gap year (certified copy)
Proof of application at a tertiary institute
Motivational letter in support of your bursary application (why you should be selected to receive a bursary)
2nd and 3rd year students:
ID document (certified copy)
Matric certificate (certified copy)
Full tertiary academic record (certified copy)
Motivational letter in support of your bursary application (why you should be selected to receive a bursary)
CONTACT THE BURSARY PROVIDER
For any queries related to this bursary programme, please contact Study Trust directly:
Contact Person: Mr Mthusi Morebodi (Bursary Support Manager)
Tel: 011 403 1632 / 011 403 1130
Fax: 086 567 5604
Email: applications@StudyTrust.org.za
Study Trust Bursary 2023-2024
Very Useful Links
For more information click
here