Sol Plaatje online registration dates 2023-2024
Sol Plaatje online registration dates 2023-2024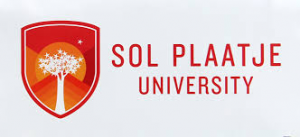 Solomon Tshekisho Plaatje (9 October 1876 – 19 June 1932) was a South African intellectual, journalist, linguist, politician, translator and writer. Plaatje was a founder member and first General Secretary of the South African Native National Congress (SANNC), which became the African National Congress (ANC). The Sol Plaatje Local Municipality, which includes the city of Kimberley, is named after him, as is the Sol Plaatje University in this city, which opened its doors in 2014.
2023 REGISTRATION – FIRST-TIME ENTERING STUDENTS
Sol Plaatje University (SPU) will run an on-campus registration for first-time entering students in 2023.
PLEASE NOTE: First-time entering students who could not register from 7 – 11 February can now register during the Late Registration Week from 14 – 18 February 2023. 
Registration will take place on Central Campus at the Applied Sciences Building C006, entrance situated on Bishops Avenue, following strict COVID-19 health and safety protocols. 
All first-time entering students are required to:
Come to the University to be assisted with the registration process. This will be completed online at the Applied Sciences Computer Labs C006 on Central Campus. 

Adhere to the dates specified in the set Schedule for Online Registration found below.
SPU'S ECONOMIC AND MANAGEMENT SCIENCE PROGRAMME
SPU offers four economic and management science programmes:
Diploma in Retail Management
Advanced Diploma in Management
Postgraduate Diploma in Public Management
Postgraduate Diploma in Entrepreneurship
SPU'S HUMANITIES PROGRAMMES
SPU offers four humanities programmes:
Higher Certificate in Court Reporting
Higher Certificate in Heritage Studies
Bachelor of Arts
Bachelor of Social Sciences Honours (with specialisations in Sociology, Heritage Studies and History)
SPU'S NATURAL AND APPLIED SCIENCE PROGRAMMES
SPU offers seven natural and applied science programmes:
Bachelor of Science
Bachelor of Science in Data Science
Diploma in ICT in Applications Development
Advanced Diploma in ICT – Applications Development
Bachelor of Science Honours – Data Science
Bachelor of Science Honours – Computer Science
Bachelor of Science Honours – Mathematical Science (Mathematics)
SPU'S EDUCATION PROGRAMMES
SPU offers three education programmes:
Bachelor of Education – Intermediate Phase
Bachelor of Education – Senior & FET Phase
Bachelor of Education Honours – Curriculum Development
OTHER RELATED
Rhodes University Online Application
University of Stellenbosch Online Application
University of the Western Cape Online Application
University of the Witwatersrand Online Application
Mpumalanga University Online Application
visit the official site of Sol Plaatje University for more information