Nelson Mandela Metropolitan online Registration 2023-2024
Nelson Mandela Metropolitan online Registration 2023-2024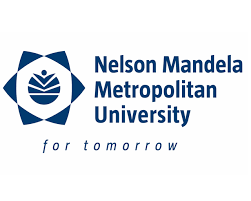 How to Register
If you've been admitted to study at Nelson Mandela University – congratulations!
Pay any relevant fees that may be due
Take part in the orientation programmes to find out how and where to do things on campus
Find out when you can register for your course
Go through the registration process to enrol in your chosen subjects (modules)
Find out when lectures start
Click here for an Online Application Guideline
Required Documents
a copy of your final Grade 11 exam results or;
the most recent Grade 12  (June/Sept) exam results (no March results), or
a copy of your matriculation certificate/statement of results if you have already passed Grade 12/completed schooling,
copies of your diploma/degree certificates plus academic record(s) and certificate(s) of conduct if you have studied elsewhere,
a copy of your ID (birth certificate if still waiting for ID),
a copy of the identity document of your parent/legal guardian/surety,
declaration by your parent / legal guardian / surety which can be found here 
If you are a dependent, or currently at school, or studying at a tertiary institution, or have recently left school and do/will not have permanent employment when applying or studying at the university.
20223Application Closing Dates
Early closing date: 5 August
Late closing date: 30 September
MBChB closing date: TBA
Nelson Mandela University has more than 500 study programmes in seven excellent faculties that help their students achieve academic excellence. They are well-known for art and design, building, chartered accounting, engineering, health and environmental sciences, and information technology.
Faculties
Faculty of Arts
Faculty of Business and Economic Sciences
Faculty of Education
Faculty of Engineering, The Built Environment and Information Technology
Faculty of Health Sciences
Faculty of Law
Faculty of Science
Campuses
Bird Street Campus
George Campus
Missionvale Campus
North Campus
Second Avenue Campus
South Campus
Ocean Sciences Campus
In order to ensure adequate time for application, processing and planning by the university and yourself, online applications for early admission in 2023 should be submitted by:
MBChB applications: TBA 
Early applications (excluding MBChB): 5 August 2023
Late applications (excluding MBChB): 30 September 2023
International student applications (excluding MBChB): 30 September 2023
Student Housing applications: 30 September 2023