Nelson Mandela Metropolitan Application Status 2023-2024
Nelson Mandela Metropolitan Application Status 2023-2024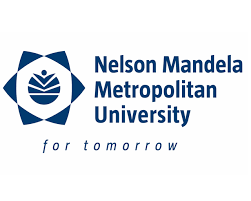 2023Application Closing Dates
Early closing date: 5 August
Late closing date: 30 September
MBChB closing date: TBA
Nelson Mandela University has more than 500 study programmes in seven excellent faculties that help their students achieve academic excellence. They are well-known for art and design, building, chartered accounting, engineering, health and environmental sciences, and information technology.
Required Documents
a copy of your final Grade 11 exam results or;
the most recent Grade 12  (June/Sept) exam results (no March results), or
a copy of your matriculation certificate/statement of results if you have already passed Grade 12/completed schooling,
copies of your diploma/degree certificates plus academic record(s) and certificate(s) of conduct if you have studied elsewhere,
a copy of your ID (birth certificate if still waiting for ID),
a copy of the identity document of your parent/legal guardian/surety,
declaration by your parent / legal guardian / surety which can be found here 
If you are a dependent, or currently at school, or studying at a tertiary institution, or have recently left school and do/will not have permanent employment when applying or studying at the university.
How to Check Nelson Mandela University Application Status 2023
Haven't received a response for your Nelson Mandela University, NMU application for admission? Track and access the admission application status online
Step 1: To check Nelson Mandela University application status got to https://www.mandela.ac.za/Apply/Admission/Check-your-admission-status
Step 2: Enter your Student Number and Pin then click the "Login".