National Agricultural Marketing Council Bursary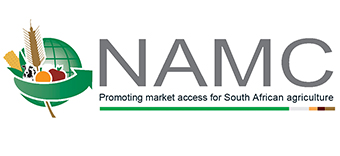 National Agricultural Marketing Council Bursary
About National Agricultural Marketing Council
The Education and Training Agency of the Department of Agriculture (AgriSETA) creates opportunities in agricultural enterprises through education, training and development. They are responsible for the skills development of the agricultural workforce through the promotion of the skills plan; learning opportunities; adult education and training; job training; and scholarships and grants.
AgriSETA is also responsible for certifying training providers and monitoring their training standards to ensure high-quality education and training.
The AgriSETA scholarship was established to help students in the agricultural industry study higher education. Every year, students from the agricultural sector receive scholarships, especially in the following research fields: agricultural farm managers agricultural scientists veterinarians scholarships for undergraduate students of up to R39,750 per year and R63,600 for undergraduate students and postgraduate, which must be used for the payment of tuition fees and textbooks.
Eligibility Requirements

 Applicants must meet the following minimum admission criteria before applying (please note that if you do not meet all requirements your application will not be considered):
South African Citizen
Complete Matric
Study Qualifications full-time or part-time agricultural (Diploma / degree / certificate)
Study in a university / technical college / college
Hope of pursuing a career in agriculture
Excellent academic performance
Financial need
Currently there is no funding from any other government source
Priority will be given in the field of agriculture "Students wishing to earn qualifications in the field" Low / Key skills"
HOW TO APPLY FOR THE BURSARY

Download and complete the  AgriSETA Bursary Application Form PDF
Submit clear copies of the following supporting documentation along with your completed application form (the submission of these documents is compulsory – if any items are missing, your application be disregarded):
ID document (certified copy)
Latest statement of results or progress report
Full academic record to date
2018 exam results
Proof of admission to study at a tertiary institute
Tax Clearance Certificate
Tax Compliance Status Verification PIN
Applications must be submitted electronically via email to: 2023bursariesapplications@agriseta.co.za
(Insert the words "AgriSETA Bursary Application – Your Full Name" in the email subject line)
CONTACT THE BURSARY PROVIDER
For any queries related to this bursary programme, please contact AgriSETA directly:
Contact Person: Mr Gerard Mamabolo
Tel: 012 301 5607
Email: 2019bursariesapplications@agriseta.co.za
National Agricultural Marketing Council Bursary
for more infor visit agriseta.co.za