How to register University of Venda Online 2023-2024
How to register University of Venda Online 2023-2024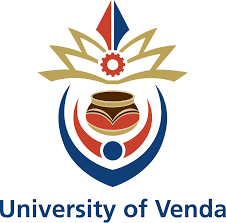 The University of Venda UNIVEN Online Application window for admission into undergraduate qualifications (higher certificates, advanced certificates, diplomas, advanced diplomas & degrees), Honors degrees & postgraduate diplomas, and Master's & doctoral qualifications for the current academic year is now open.
UNIVEN Registration Closing Dates 2023/2024
The University of Venda UNIVEN is going to open or accept the Online Application Form for Admission to the 2023/2024 academic year from April 2022 and close November 2022.
How to register University of Venda Online
Click on "Begin Online Application"
Follow the instructions to complete the application
Complete your application by pressing the "Submit" button. You will then receive a student number.
You will be required to create a pin consisting of 5 digits, which may be used if you choose to save and return to your application later. The applicant will also be required to scan and upload a copy of their ID document or passport, Grade 11 report or statement of grade 12 results or copy of Matric Certificate.
In order to apply online you will need the following:
South African Identity number
Cell phone number
Email address
Credit / debit card with CVV number at the back of the card (this is needed to pay the R100 application fee online).
How To Check Your Application Status
Go to the Univen website
Click on 'Apply' in the top left corner of the page
Scroll down to 'Step 3: Check Application Status' and click on it
Click on where it says 'Click here to check your application status'
You can then call or email using the supplied information:
OTHER RELATED
North-West University Online Application
University of Pretoria Online Application
Rhodes University Online Application
University of Stellenbosch Online Application
For more infor visit University of Venda Site