Construction Education and Training Authority Bursary (CETA)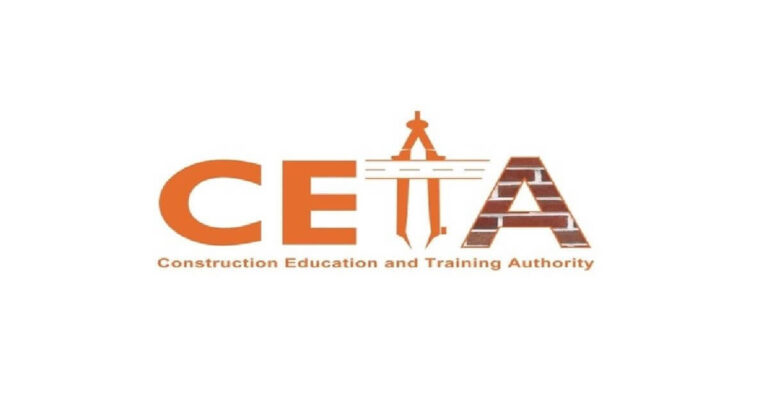 Construction Education and Training Authority Bursary (CETA)
About Construction Education and Training Authority (CETA)
The Construction Education and Training Authority (CETA) was established in 2000 to positively influence training and skills development in the construction industry. They are responsible for initiating skills projects and apprenticeship programs to develop and improve domestic human resources and construction workforce.
Is certified as an Education and Training Quality Assurance (ETQA), CETA's mission is to develop a strong skills base as a foundation for economic empowerment and infrastructure development. The construction industry consists of 4 subsectors, which include: materials manufacturing; specialty in construction environments; construction of buildings and construction of roads and civilians.
CETA recently renamed the scholarship program "Thapelo Madibeng Scholarship" to commemorate the late Chief Commercial Officer, Mr. Thapelo Madibeng, who passed away in August 2018.
The Thapelo Madibeng Bursary will be awarded within the following Construction/ Built Environment fields of study
University studies:
Architecture (Bachelor of Science degree)
Quantity Surveying (Bachelor of Science degree)
Land Surveying (Bachelor of Science degree)
Urban and Regional Planning (Bachelor of Science degree)
Construction Management (Bachelor of Science degree)
Property Development (Bachelor of Science degree)
Real Estate (Bachelor of Science degree)
Civil Engineering (Bachelor of Science degree)
Geomatics (Bachelor degree)
Civil Engineering (Advanced Diploma)
Universities of Technology studies:
Architecture (National Diploma)
Construction (National Diploma)
Building (National Diploma)
Quantity Surveying (National Diploma)
Town and Regional Planning (National Diploma)
Land and Property Development (National Diploma)
Geomatics (National Diploma)
Civil Engineering (National Diploma)
Electrical Engineering (National Diploma)
TVET College studies:Construction Education and Training Authority Bursary (CETA)
Civil Engineering and Building (National Certificate Vocational Level 2 – 4)
Electrical Infrastructure Construction (National Certificate Vocational Level 2 – 4)
Electrical Engineering (Nated N1 – N6)
Civil Engineering (Nated N1 – N6)
The bursary will cover the cost of tuition fees, prescribed textbooks, stationery, meals and accommodation in residence – up to a maximum of R80 000 per annum
ELIGIBILITY REQUIREMENTS
Applicants must satisfy the following minimum entry criteria before applying (please note that failure to satisfy all the requirements will lead to your application not being considered):
South African citizen
Not older than 35 years of age
Achieved a minimum overall average of 60% in Matric
Achieved a minimum of level 5 for Mathematics in Matric
Achieved a minimum of level 5 for Physical Science in Matric
Studying full-time within one of the aforementioned fields of study (undergraduate or postgraduate)
Studying at a registered and recognised public tertiary institution in South Africa (University/ University of Technology)
Passed the current year of study and have not failed more than 2 subjects
NOT currently receiving funding from a CETA funded entity
NOT an immediate family member of a CETA employee
Household income is NOT more than R350 000 per annum
*Preference will be given to students from designated groups
HOW TO APPLY FOR THE BURSARY
Applications must be done in either of the following ways:
1) Online at: http://www.ceta.org.za/thapelo-madibeng-bursary-application-form/
2) By downloading and completing the CETA Thapelo Madibeng Bursary Application Form (.pdf)
Submit clear copies of the following supporting documentation along with your application (the submission of these documents is compulsory – if any items are missing, your application be disregarded):
ID document/ birth certificate (certified copy)
Matric June results, if currently in Matric (certified copy)
Matric certificate, if completed Matric (certified copy)
Full academic record, if currently studying (certified copy)
Proof of acceptance to study at a tertiary institution
Parents/ guardians proof of income (latest payslips if employed/ affidavit if unemployed/ proof of social grant or pension if applicable/ doctors certificate if permanently disabled/ death certificate if deceased) (certified copy)
Applications must be submitted in one of the following ways:
1) Email: Bursaryapplications@ceta.co.za
2) Hand Delivery:
183 Kerk Street
Halfway House
Midrand
1685
3) Post:
P.O. Box 1955
Halfway House
Midrand
1685
CONTACT THE BURSARY PROVIDER
For any queries related to this bursary programme, please contact CETA directly:
Contact Person: Rose Skosana
Tel: 011 265 5934 / 011 265 5900
Email: roses@ceta.co.za
Construction Education and Training Authority Bursary (CETA)
for more info visit ceta.org.za
Very Useful Links